DG Sports Performance: Building a Better Athlete
At DG Sports Performance, we help our athletes reach their maximum athletic potential. Our focus is on building the entire athlete from their mental game to their mechanics. It's this holistic approach to training that has helped our athletes reach their goals because the sport of baseball is a game of failure. Even the best players in the world have more outs than hits over the course of a season!
DG Sports Performance offers camps, private hitting, fielding and batting lessons for athletes living in the greater Houston area. Book a lesson online using our online tool. Or, call us at 409.338.1378.
For the lucky few, they find their calling in life as a child. Coach Derrick knew he was meant to be a baseball player at a young age. Back before their were turf fields, a rainy day meant a bad day for young Derrick because that meant there would be no baseball that day. His strong work ethic and passion for the sport led him to play at West Brook high school and then at Lamar University. He achieved Player of the week in the Southland Conference and Freshman of the Year at Lamar University.
Coach Derrick was selected by the Oakland Athletics in the 26th round of the 2006 First-Year Player Draft straight out of Lamar University. He played for the Oakland Athletics for all 5 years in the MLB as a pitcher. He also played for the Somerset Patriots, the Mexican Winter League Mayos de Navojoa and the Sugarand Skeeters. He played on the Atlantic League All-Star team in 2011.
Coach Derrick earned his "coach" title by coaching the Lumberjacks, serving as an instructor at Jim Gilligan baseball camps and other clinics during his playing career. He specializes in helping athletes develop both their physical and mental game. Coach Derrick offers private lessons in pitching, hitting and fielding.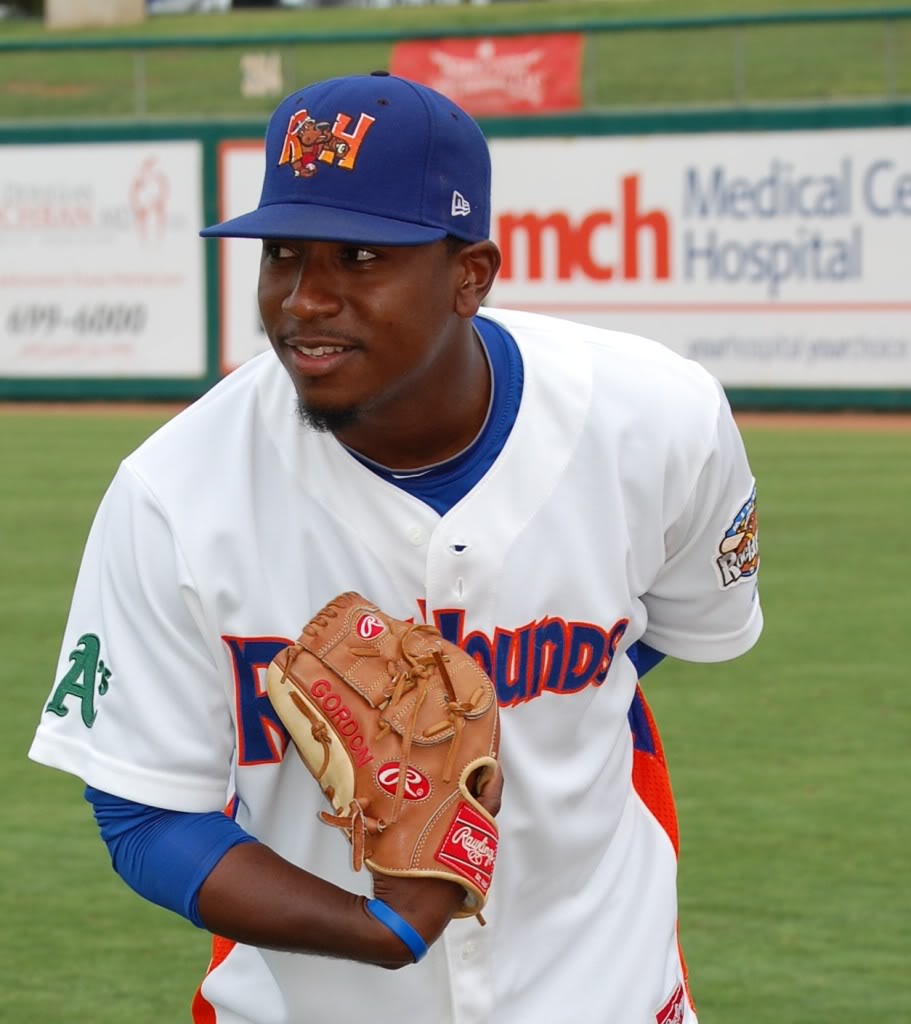 About DG Sports Performance
As a 7-year professional baseball player, Coach Derrick Gordon knows what it takes to get the best out of his athletes. Read more about his baseball career with the Oakland Athletics and his youth training philosophy.
"Coach Derrick has given my kids confidence on the field."